CarolinaExplorer 4-4 fishing report: Red drum, whiting, black drum, and sharks. Great inshore and near shore action.
Hello everyone,
It has been a long cold winter and I am glad to see some warmer temperatures, and so are the fish. Inshore we have had steady action with the red drum. We have been casting gulp on 1/4 ounce jig heads or using cut shrimp and mud minnows. This action has been fun and consistant. The whiting have shown up in the river and this action will only get better. Fresh shrimp is key for catching these great eating fish on bottom rigs. Off the beach we have caught lots of seabass and sharks. Lots of fun when the weather allows us to get off shore. Anyway you look at it, spring has sprung (pollen) and the fishing is only going to get better. Check out the pics, give me a call 910-264-1807 and lets go fishing.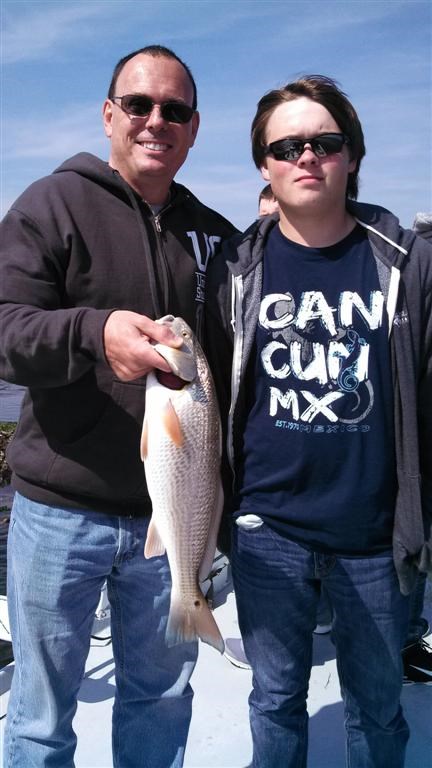 Ed and Boo with a nice slot sized red drum. We landed 23 this day, great action.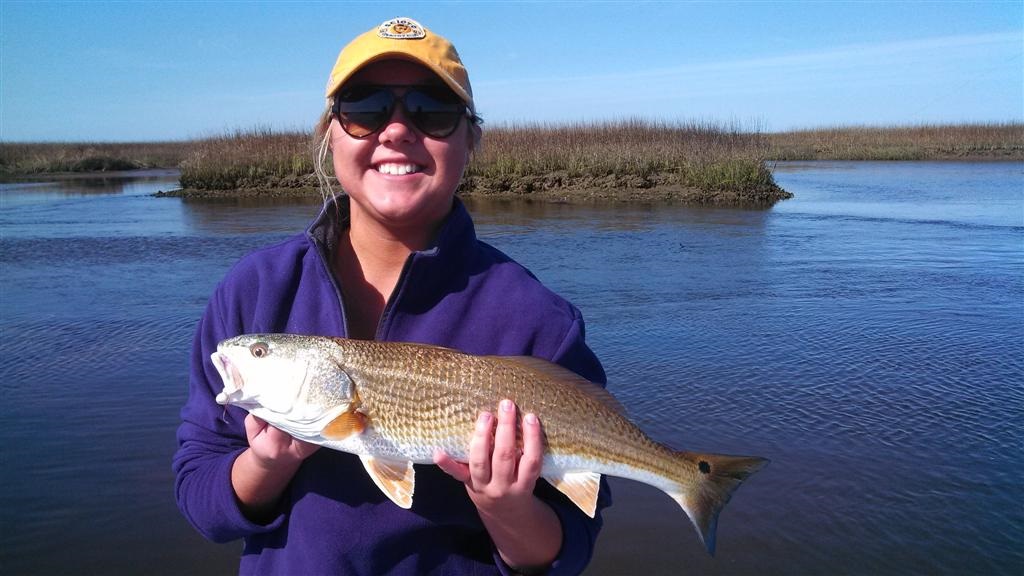 Taylor with a slot red drum. She landed plenty of small ones, but this one put the smile on her face. Another day of great action. She also made the fishermans post paper with this fish, you could be next.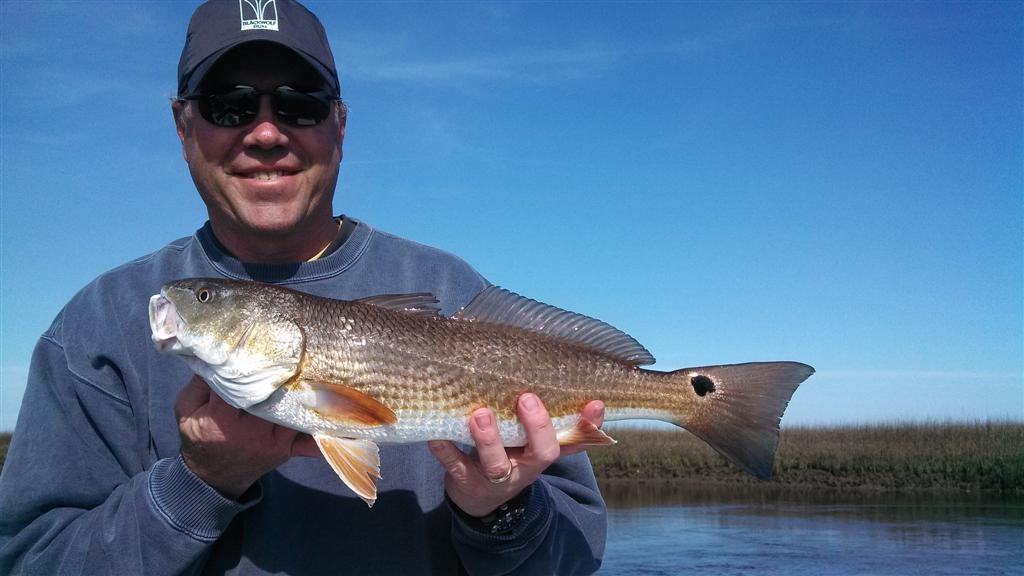 Jeff with a nice red drum of his own. Taylor gave him a few pointers on catching the big ones. Jeff had so much fun he came back the very next week. You need to go and get hooked too.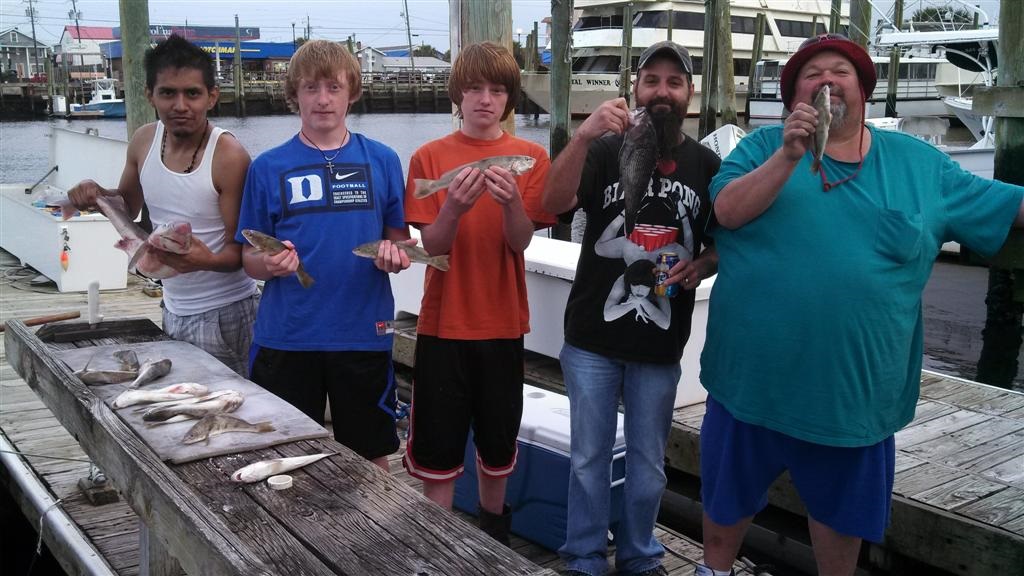 Wildman, Doughnut, RJ, Mason, and Irvan with a catch of whiting, seabass, and shark. We keeped a few and caught a bunch. Most were small but still a lot of fun. The whiting fishing is going to get better with the rising water temps. Seems like everything is a little late, due to the long cold winter.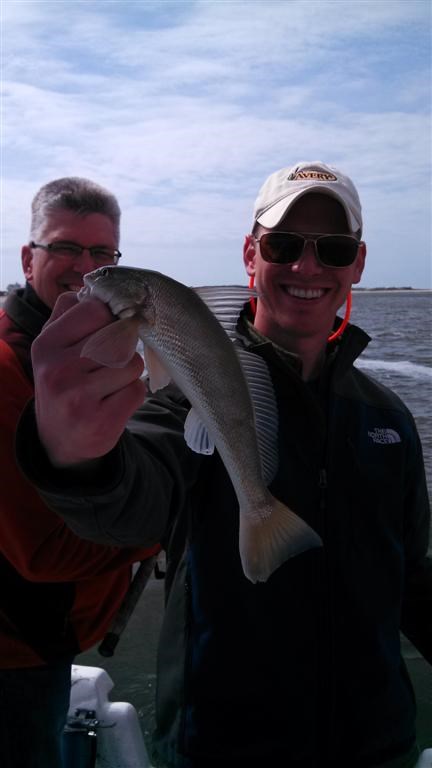 Seth with a nice whiting. He and his family had a great day on the water relaxing and having fun!!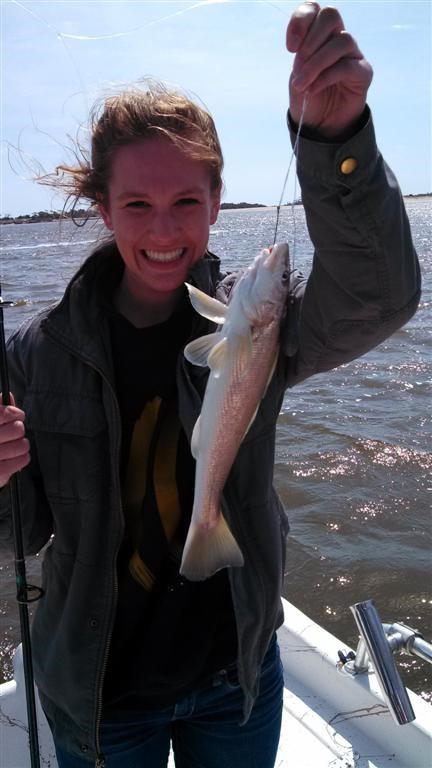 Hanna is all smiles with her whiting!!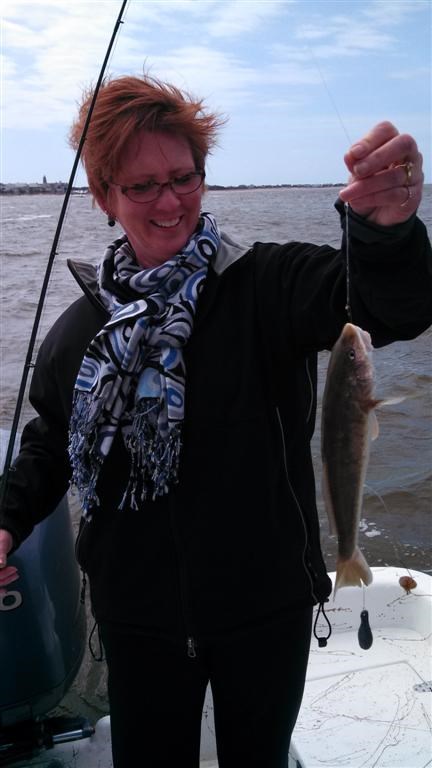 Wanda (Mom) with a whiting. This sure beat the cold of winter in Iowa. They are already planning their fall trip.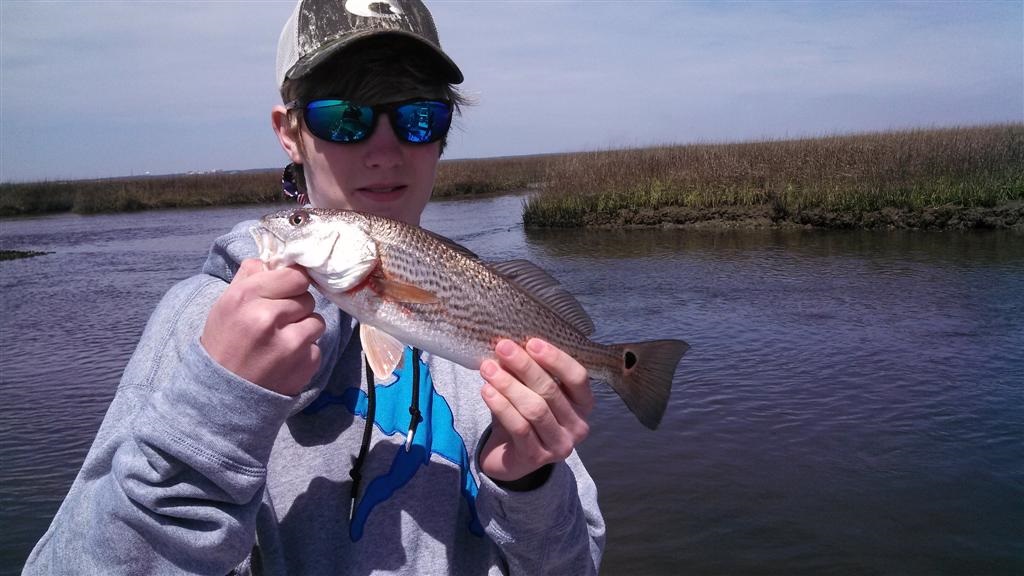 Andrew with a small red. They all cant be big.
Jeff with a big red on his second trip. See you soon.
Collin with his slot red. Great action this day with plenty of fish. Lots of fun.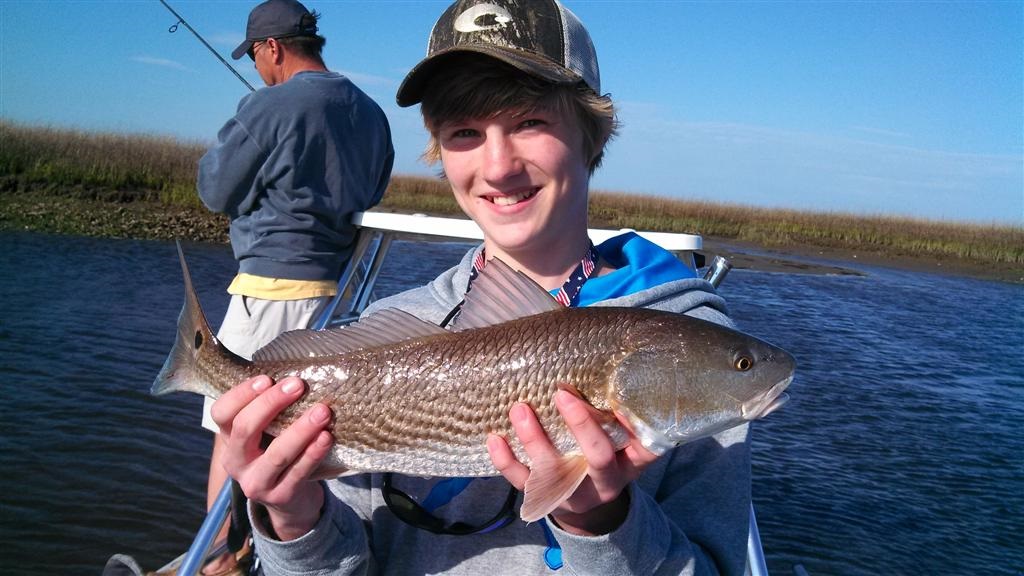 Andrew with a nice keeper red drum.
We have been catching fish and having fun. Come on down and get in on this great action. Give me a call at 910-264-1807 and book your trip today!!!
Thanks
Capt. Robert Schoonmaker
910-264-1807
The post CarolinaExplorer 4-4 fishing report: Red drum, whiting, black drum, and sharks. Great inshore and near shore action. appeared first on Carolina Explorer Fishing Reports .